MasterCraft Builders

About Us
Where Custom is Standard. MasterCraft Builders is Wisconsin's leader in custom home building.
Our Story
MasterCraft Builders has been helping people build their dream homes since 1987 and we have been the #1 builder in the Racine and Kenosha area for many years. MasterCraft is now building in several Wisconsin counties. We offer flexibility in design, options, location, and value, at a fair price. All customers are not alike; they have different needs and lifestyles. MasterCraft offers over 40 standard single-family home designs, which customers can customize, making their home unique.
We will also build your custom plan. MasterCraft also offers several condominium developments in convenient locations, close to schools, shopping, and convenient freeway access for individuals with active lifestyles. We are consistently monitoring the market, so we can meet the demands and needs of our customers.
Top Quality Homes At Affordable Prices
MasterCraft Builders: Committed to Excellence
MasterCraft Builders is committed to excellence in service to our customers and communities by providing high-quality homes in well-planned neighborhoods. Our goal is to be the number one builder in Wisconsin in customer satisfaction. We believe that if we offer our customers top-quality homes at affordable prices in desirable locations, we will exceed their expectations.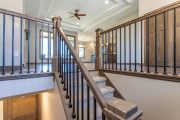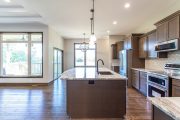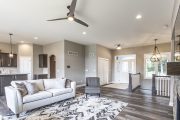 Peace of Mind
We keep our fully-decorated model homes open daily to accommodate our customers' busy schedules. Each sales center is staffed with experienced sales agents familiar with all our locations and home designs. We offer one-stop shopping; home and lot packages or we can assist our customers in finding a lot or building on their lot. For customers who do not have time to build, we have a variety of Ready Homes. These homes are in different phases of construction in many of our locations to simplify and shorten the building process. Keeping the lines of communication open is a key element while building your home, and our Project Managers are readily available to answer your questions and ease your concerns.
One look at our extensive standard features list offering name-brand products such as Kohler, Aristocraft, Lennox, and Whirlpool, our commitment to quality is evident. Our selections are designed to help facilitate the selection process, and our in-house drafting department provides quick turnaround on design changes. From start to finish, our support staff, is working hard to make sure all the details are covered. Also, MasterCraft's fully-staffed customer service department is ready to help customers get acquainted with their new home including maintenance advice.
Guaranteed pricing means more peace of mind, we can honestly say there will be no hidden charges. We are committed to making the home building process pleasurable. We want everyone to have the opportunity to build his or her dream home.
Our Brochure

Jim Duerrwaechter

David Wieners

Jamie Bisceglia

Mass Bisceglia

Josh Foster

Dawn Relyea

Maria Coscia

Ryan Baillargeon

Kevin Fountain

Brandi Ferree

Amber Stancato
I come from a small business background. I know the value of taking care of customers and love building long-lasting relationships with people. Having owned my own business for 10+ years with over 6000 customers I know how to keep people happy.
I started my Real Estate career 2 years ago and in that time have helped over 70 families sell/buy and transition into new homes. I Placed my hat with MasterCraft Builders in 2020 and have found the ultimate reward in Building! Building a home for a family is not just a day at the closing table. There is so much more involved, AND I LOVE IT!!
I strive to keep communication open and stay on top of the flow of building as each step happens and ensure my customers are happy the whole way through.

Nickolas Martinez
Coming from a background of Carpentry, construction, and business management, I love building and seeing things come to life. Being a licensed Realtor and Sales Representative with MasterCraft Builders has been the perfect fit for me. It's hands-on the whole time. I enjoy helping people build their future homes!